Las Vegas Trip Report Part II: Some Fun, But Poker Continued to Suck
Although I hoped for things to begin moving in a positive direction when I moved into the Orleans, I had to face a start reality: the cold that I felt coming on when I was ready to leave for Las Vegas continued to get worse and just wear me out. I hated to be that guy at the poker table spreading germs, but what else could I do? It's not like I could stay in my room for a for days and still have a semblance of a vacation left. I did my best to blow my nose away from the poker table and tried to be as hygienic as I could, but my nose kept running and my congestion was getting worse.
The original plan for Tuesday was to head to Wynn and play some poker and drink adult beverages with
Pete Peters
and
VegasDWP
. However, I felt completely drained Tuesday morning and let PPP know that I just didn't feel up to playing poker at Wynn. He let DWP know and the plan was scuttled. I was going to take a nap, but instead I just laid down in bed in a zombie-like state. At least that made me feel better. I decided to get my butt in gear and headed to Mirage to play some poker. I actually had good luck getting seated at Mirage most of the week, as some places had such long lists that I didn't even go near those poker rooms. Those rooms included Aria, Planet Hollywood, and most Strip places aside from Mirage, MGM and Bally's. I did run into DWP there, but we were seated at different tables and didn't get a chance to speak other than to say hello. I do recall turning a profit that session, and I was hoping that things would turn around.
That evening ended up with one of the two best nights of the trip. Because of his degenerate ways, PPP had accumulated many MGM comp points and used them for us for dinner at Tom Colicchio's Craftsteak in MGM. Although I am generally not a wine drinker and rarely drink Cabernet, PPP did order an outstanding Cabernet that evening.
I likes the atmosphere in Craftsteak, and the food was even better.
After three hours of a leisurely evening of great food and wine, we finally called it a night. A special thanks to PPP for the dinner. As I was kind of struggling that day because of the cold, it was a welcome break from poker.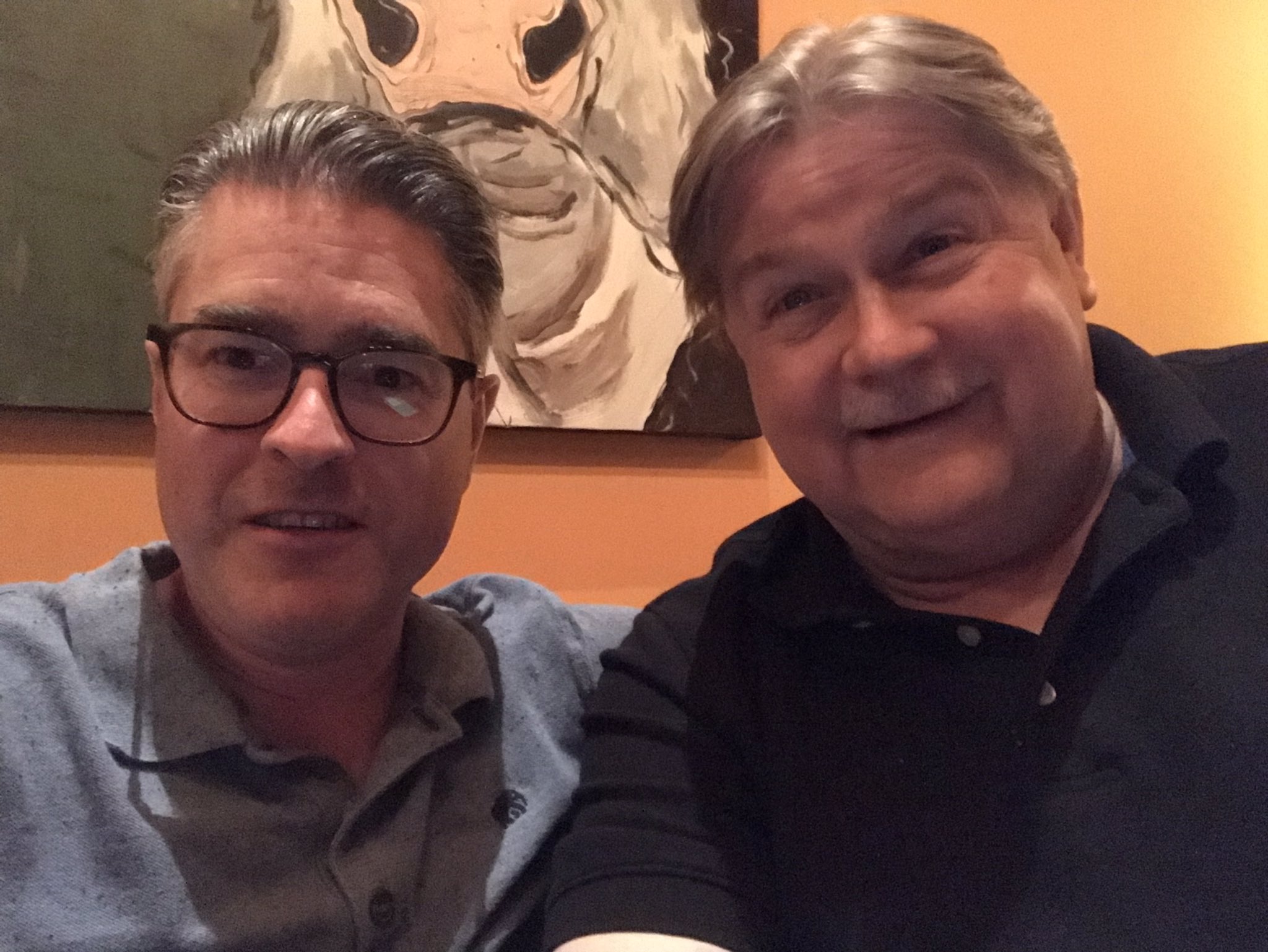 After some poker Wednesday afternoon at Mirage, PPP met me at the poker room and we Ubered it to Sam's Town to meet up for some food, drinks and donkament poker with
Flushhdraw
,
ManInBlack
, and
Chris Abramski
. Right about this same time last year, a group of us played the Sam's Town tournament one night. Sam's Town is a nice place to go to get away from the Strip, and it's evening poker tournament is really not bad for $50. We also all popped in another $20 for a last longer bet ( I was the last one out last summer, but have been unable to get anyone from that group to pay up for my imaginary last longer bet for that night!), and it was off we go! ManInBlack was at my table and, partially because of his upcoming work shift, was really aggressive and built up a decent chip stack. I wasn't getting much in the way of cards. Unfortunately, a terrible player at the table sucked out on me, leaving me in bad shape. I pushed all in with top top after one flop and was behind as one guy made a stupid call and hit two pair on the flop. I was one card from being the first one out but got saved by a miracle river card.
Eventually MIB lost his chips and PPP went out, leaving three of us to vie for the last longer. I was moved to Chris's table, looking for spots to jam. I found one and then lost the second time I jammed with a short stack and was out. There was crowd somewhere north of 50 in the tournament (hard to know the exact number since the tournament was capped at 50, but alternates seemed to get in forever after people busted) and I and another player busted out on the same hand, taking 11th place. The game stopped to get everyone at the final table, and Flushhdraw busted shortly thereafter, making Chris the winner of the last longer. However, he got even more cashish when he got hot at the final table and got the largest amount of a four-way chop. It was a fun night!
Chris drove the two of us back to the Strip, and we sat at a table together at Mirage. Before he got seated at my table, I got some hot cards and built myself a nice cushion. However, Chris's hot streak continued, including a big pot I gifted him when he hit his flush on the turn one hand, and on the river I had two pair - Aces and Kings -- that I couldn't let go. Chris then went on a heater and was taking money from everyone. He had some great cards, but he certainly also played some excellent poker to get a huge stack before cashing out. Well done sir -- outstanding evening of poker for you!
By Thursday, my last full day, I was still feeling fatigued, but did go to Trooper Thursday for the fourth time. I started the afternoon out in wonderful fashion, entering Westgate Casino after my Lyft ride and walking directly into a bathroom. A women's bathroom. I quickly got the idea that I was in the wrong place when I say no urinals and saw graphics of female sports stars on the walls. I scooted out of there quickly! My poker frustration continued as I had open ended straight draws after the flop on the first two bomb pots, but got no help on the turn or river. Finally, I had a big Ace and caught top pair on a flop, but got stacked when another player hit a three-outre on th turn. At that point, I felt like I was done with poker on the trip and headed from Westgate back to the Strip to mash some buttons. At least I was able to win at slots.
I don't have much else to say about Thursday night, and on Friday checked out of Orleans in the morning to catch my flight back to Chicago. Fortunately, I slept most of the flight home before driving the final 100+ miles back to my house.
I have mentioned very few poker details from this trip as I can sum things up very easily: it sucked and I sucked. I lost more money on this trip than any other Las Vegas trips I've ever taken. With being sick almost the entire week, it is easy to say that this trip is in the bottom tier of all the trips I have taken to Las Vegas -- 100+. The saving graces were the Craftsteak dinner night and the Sam's Town tournament night. I did get to spend many hours with poker buddy PPP, which also kept this trip from being a total disaster. Being sick, losing money, having more limited options due to the great number of poker players in town for the Big 50 at WSOP ... yes, you could say this was not among my greatest Las Vegas trips. The next one will have to be better!
Thanks for reading!